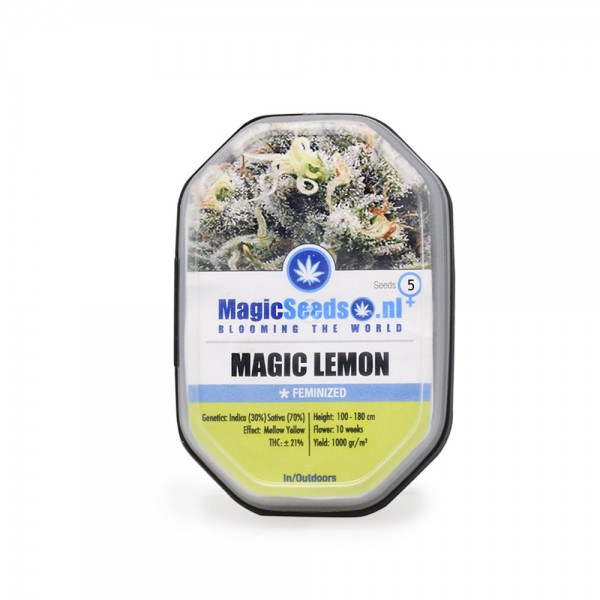 Easy as one, two, three
Germinate your precious seeds like a Pro. Handling your seeds without the utmost care and hygiene can cause you failures thus a lot of money. Therefore, MagicSeeds.nl brings you the ProSeed Kit. Worlds' smallest professional Cannabis seed Germination Kit.
This Kit contains a pipette with MagicJuice and a pair of tweezers with a root hole specially developed for cannabis seeds. The MagicJuice contains all the Nutrients for the first week, establishes a powerful germination and boosts the root development of your plants. With the Tweezers you don't have to touch the seeds with your fingers and you can evenly distribute the seeds on the cotton pad in the grow container.
Silver Haze is a true Indica-Sativa hybrid. Haze, a…
Magic Goldmine Auto was realized by crossing the La…
Magic View is a strain with just the right…

Magic Killer Haze is an almost pure haze and…

Mataro Blue is easy to manage, fast flowering and…

Great White Shark is a strain that is voted…

Amnesia is the perfect strain for a really strong,…

Magic Lemon is a tasty cross between Super Silver…
Magic 47 CBD+ is a feminized Magic Seeds CBD…

Magic Sun is a beautiful blend of the world's…
Come and visit us to browse our full selection of herbs, or
even come down to have a chat with our friendly and
knowledge able staff ho might teach you a trick or two!